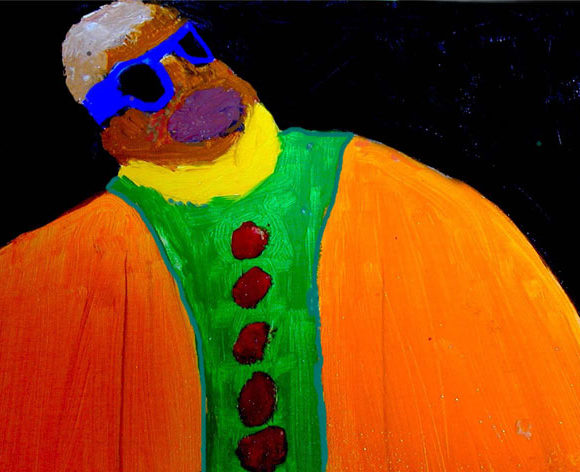 THE MAN
About the Art…
Man with gray hair, blue glasses, orange coat, head tilted back, exudes confidence and cool.
About the Artist…
The artist is a boy, age 11: "My uncle talks about the old days and the blues. I really like it when he talks about where he came from down South and how they played the music."
ALL DONATIONS GO DIRECTLY TO SUPPORT THEATRE OF HEARTS/YOUTH FIRST ARTIST-IN-RESIDENCE PROGRAM – Thank You For Your Generous Donation.
YOUTH FIRST = OUR FUTURE!
Additional Information
| | |
| --- | --- |
| Size | 14" x 11" $95, 21" x 17" $325 (framed) |