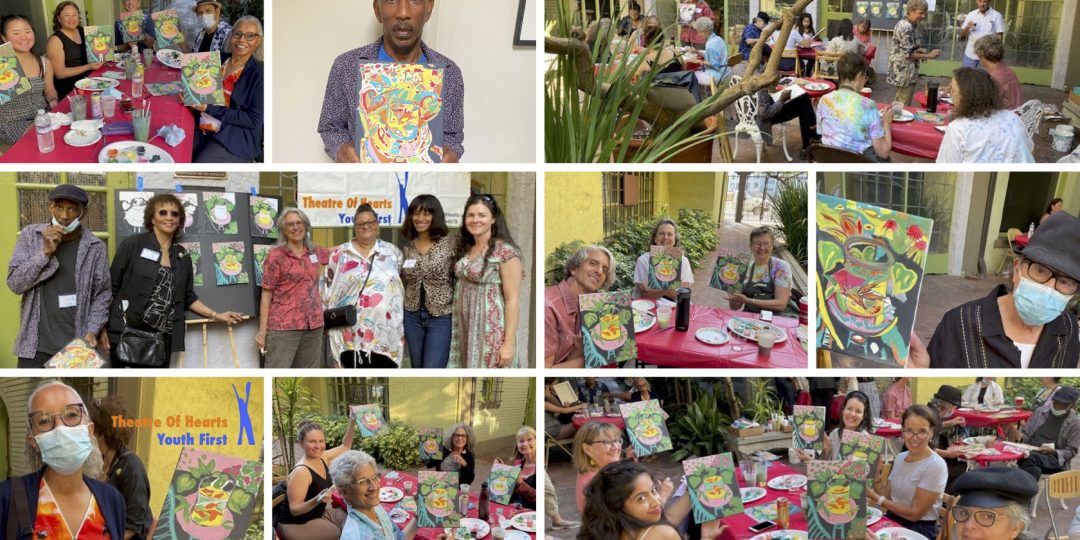 Theatre Of Hearts 2021 Paint and Sip Fundraiser!
Congratulations to the wonderful Visual Artists who went home with their own original piece of art! We are grateful for everyone who came to the Theatre Of Hearts Paint and Sip Fundraising Event in the courtyard of the Historical Granada Building, to support our Youth First Artist-In-Residence program that provides standards-based customized, long term, high-quality, multidisciplinary arts education workshops to at-promise youth at schools and community-based sites countywide!
Theatre Of Hearts/Youth First mission statement is to promote understanding between people through cultural and artistic forums and to empower local communities through education in the arts.