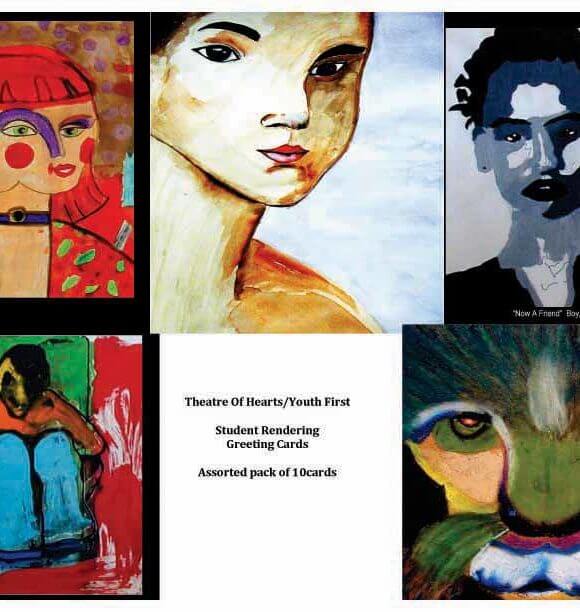 STUDENT RENDERING CARDS
About the Art…
Theatre Of Hearts/Youth First offers a pack of 5 assorted student rendering greeting cards for a suggested donation of $25.
ALL DONATIONS GO DIRECTLY TO SUPPORT THEATRE OF HEARTS/YOUTH FIRST ARTIST-IN-RESIDENCE PROGRAM – Thank You For Your Generous Donation.
YOUTH FIRST = OUR FUTURE!