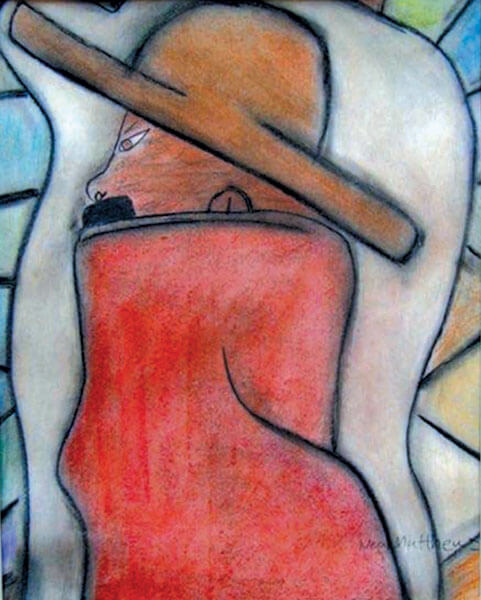 SODA POP CAN MAN
About the Art…
Man with a large hat (sombrero) wrapped in a sculptural blanket shape.
About the Artist…
The artist is a boy, age 10: "He looked like a man in a can after I painted it. My brother told me that pop was the same as soda. But I think it means pop up like out of the can. The artist told me that I could use my imagination and name it anything I wanted."
ALL DONATIONS GO DIRECTLY TO SUPPORT THEATRE OF HEARTS/YOUTH FIRST ARTIST-IN-RESIDENCE PROGRAM – Thank You For Your Generous Donation.
YOUTH FIRST = OUR FUTURE!
Additional Information
| | |
| --- | --- |
| Size | 11" x 14" $95, 16" x 19" $275 (framed), 17" x 21" $275 (framed) |