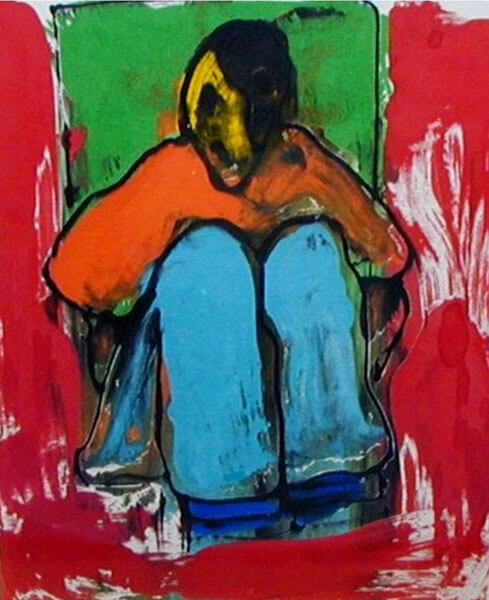 FIGURE IN BLUE PANTS
About the Art…
Figure with blue pants and an orange shirt sits in a green chair against a red background.
About the Artist…
The artist is Rosario, age 11: "I want to be free and good so my parents will like me."
ALL DONATIONS GO DIRECTLY TO SUPPORT THEATRE OF HEARTS/YOUTH FIRST ARTIST-IN-RESIDENCE PROGRAM – Thank You For Your Generous Donation.
YOUTH FIRST = OUR FUTURE!