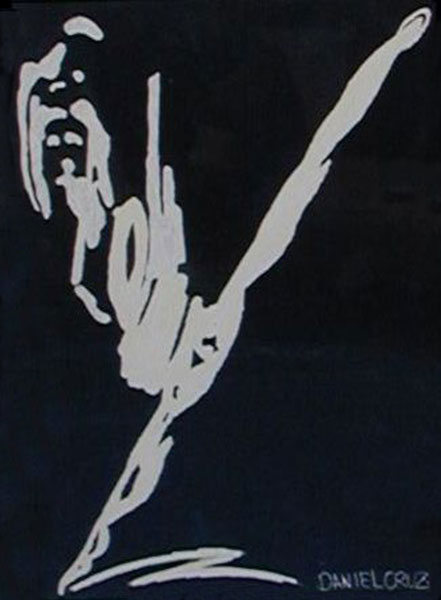 BALLERINA
About the Art…
Abstract Expressionist drawing of the figure of a ballerina balancing on point with a leg in the air.
About the Artist…
The artist is Daniel Cruz, age 15: "I'm considered a very bad person because I'm inside locked away. But they don't know how I feel. I'm really a sweet person to my friends and those that know me. I dream of being a dancer but how can I when I'm locked up? I'll show everyone one day that I can be responsible. I liked the artist that taught me. She said I could do anything that I put my mind to."
ALL DONATIONS GO DIRECTLY TO SUPPORT THEATRE OF HEARTS/YOUTH FIRST ARTIST-IN-RESIDENCE PROGRAM – Thank You For Your Generous Donation.
YOUTH FIRST = OUR FUTURE!