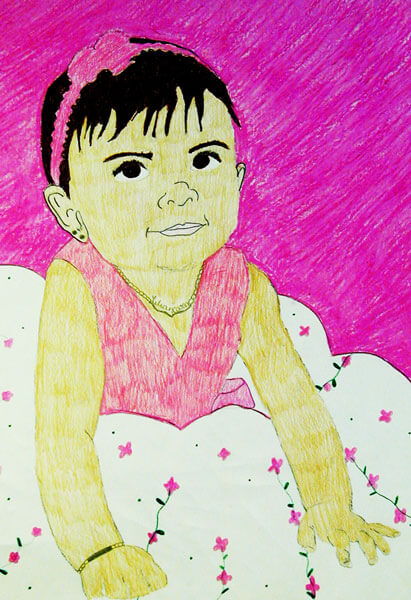 BABY GIRL
About the Art…
Artist's daughter in a pink and white party dress on a magenta background.
About the Artist…
The artist is a girl, age 16: "My baby is beautiful. I hope I can be a good mother. I'm young but I can do it."
ALL DONATIONS GO DIRECTLY TO SUPPORT THEATRE OF HEARTS/YOUTH FIRST ARTIST-IN-RESIDENCE PROGRAM – Thank You For Your Generous Donation.
YOUTH FIRST = OUR FUTURE!